VidPaw Video & Audio Downloader Launched – A Superior Alternative to KeepVid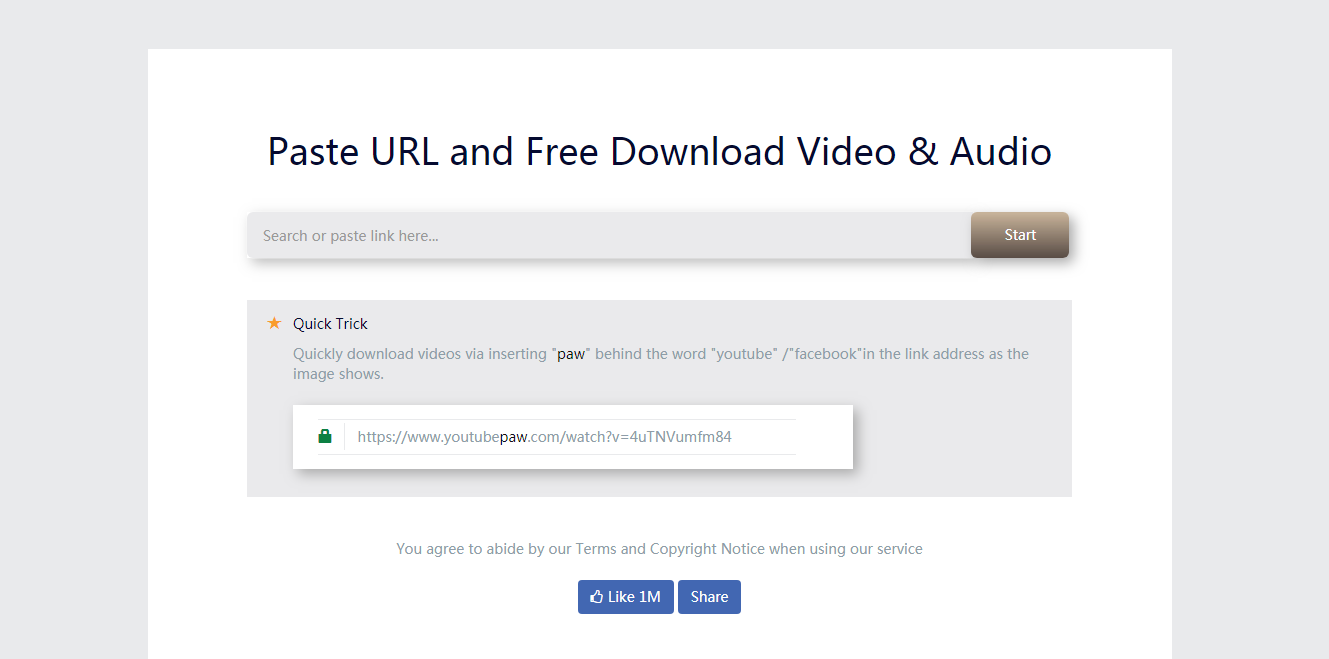 China, Hong Kong, ( PR Submission Site ) 02/04/2018 – VidPaw, a leading and superior multimedia online service, has launched its video & audio online downloader last week. This service offered by VidPaw could help users around the global to save their favorite video as well as audio files from over 1000 sites, including YouTube, Vimeo, Vevo, Dailymotion, Facebook, Instagram, Tumblr, and so on. More importantly, VidPaw is totally free for using!
The founder of VidPaw, Wyton Ashley stated, "The increasing awareness towards the use of videos is getting more obvious. Many people value the importance as well as convenience of saving videos instead of storing lots of photos, pictures on devices. To help people have access to the massive amount of video resources online is why VidPaw here."
Main Features of VidPaw
VidPaw offers completely free service for downloading online video & audio.
Support saving video and audio files from up to 1000 sites.
Guarantee high output quality ( 8K for videos and 320kbps for audios).
Is compatible with almost all browsers.
Support 6 languages, including English, Chinese, Japanese, French, Spanish, and Deutsch.
For more information, one can visit the VidPaw official website.
"We feel a pity that KeepVid has just closed its YouTube downloading function around last week. But don't worry, VidPaw would perform in its best as the most reliable alternative to KeepVid." Wyton promised.
Highlighted Feature of VidPaw – Only Two Clicks Are Required to Get YouTube Videos
The high efficiency of VidPaw downloader can be one of its highlighted features. If someone has got the link of a YouTube video or the video from any other sites, he or she just needs to paste it to the download bar in VidPaw's official website. After clicking on "Start" and selecting the output quality, the download process begins. And it's done within few minutes according to the size of the video and the selected output.
ABOUT VIDPAW
VidPaw always aims at providing professional but easy-to-operate service for users. We highly value the wonderful using experience of users and our technical team is working to customize the VidPaw's services continuously.
Contact Information
Name: Wyton Ashley
Website: VidPaw.com
Email: contact@vidpaw.com
---
VidPaw Video & Audio Downloader Launched – A Superior Alternative to KeepVid
Summary
Last week, VidPaw's downloader has launched for providing superior video & audio downloading function to users. As KeepVid closed its YouTube downloading function, VidPaw would become the best and most powerful alternative to it.
---