Toughened Glass Systems – Your Supplier Of Choice For Quality Flat Glass Rooflights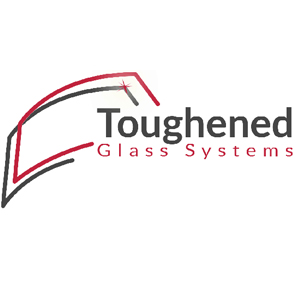 February 26,2019 ( PR Submission Site ) Toughened Glass Systems, UK's reliable glass supplier, aims to provide only the best products to everyone looking to add a flat glass rooflight to their commercial establishments. Because of this, customers of this company can be guaranteed of getting value for money.
Aside from their capability to let natural light into spaces, skylights are becoming more popular because they are a great option to modernise the look of business establishments. This is among the top reasons why Toughened Glass Systems are sought after by architects, interior designers and even builders of commercial buildings. Using the products from this company, clients can be sure of getting well-designed glass systems with excellent performance. According to them "TGS skylights let in twice as much as vertical windows and will make a great impact on your living environment. All our skylights or rooflights are custom made to customer specifications to meet the desired U value required and to comply with building regulations".
When it comes to supplying skylights, another area that Toughened Glass Systems excels in is accommodating the exact needs of every customer. This means that they can provide bespoke skylights wherein the size, glazing finish and type of glass will be considered. What's even better, these products have a seamless design that ensures protection against mould build up and water accumulation. Hence, there will be little to no maintenance needed upon installation of the skylights.
Furthermore, the company always wants their customers to be satisfied with their purchase. So to further accommodate their needs, other valuable offers have been made available. For instance, coloured borders for the skylights are available upon request and also, a privacy glass can be used if the skylight needs to be obscured.
The flat glass skylights offered by Toughened Glass Systems are known for their appealing look that fits well in areas that can be transformed with daylight and skylight views. These include stairwells, hallways and dark spaces. For those who want to see what these skylights look like, the company keeps several pictures of the product here: https://toughenedglasssystems.co.uk/skylight-gallery/
Aside from quality rooflights, the company have a wide product range which includes glass partitions, balustrades, kitchen splashbacks and so much more. To see the complete list of offers, visit their official website at https://toughenedglasssystems.co.uk/.
About Toughened Glass Systems
Toughened Glass Systems specialises in processing and supplying glass systems that suit every need there is. From skylights, kitchen splashbacks to balustrades, all of these and more can be made according to your specifications. In addition, this company also offers design management and installation services so you never have to worry about these things when you buy products from them. For more information about Toughened Glass Systems and the great things they can do for you, see their website at https://toughenedglasssystems.co.uk/. If you have written enquiries or concerns, send them an email at info@toughenedglasssystems.co.uk. To speak to their friendly team, please call 020 3633 3224.
---
Summary
Toughened Glass Systems specialises in processing and supplying glass systems that suit every need there is.
Source
Toughened Glass Systems
---