The First Alkaline Water to Make it's Mark in the Crabby Town
Washington D.C. ( PR Submission Site ) 14th August 2018 – 25 year old millennial, Shenice Gross, is growing to become one of the most influential women in Maryland. After watching the family plagued by cancer, the influence to change their community into a healthier environment was imperative. Since 2013 – by drinking alkaline water – the Gross family rarely experienced; skin breakouts, dehydration, fatigue, hair loss, weak nails, or major health issues. Alkali60 was introduced February of 2018 to the Maryland area. The company has grown tremendously in the past few months!
St. Charles County, Maryland was born, 1936, and was one of the first parts of the Patuxent River. According to EcoHealth Report Cards, the Patuxent River has a below average health rating, scoring a 38%, compared to the Chesapeake's over all health rating of 54%, as of 2016. Not a river you would quench your thirst with, the Charles County residents in the past has resulted in bottled water as their outlet. Luckily, Alkali60 founder, Shenice Gross, has solidified her mark of change. The DMV 30 under 30 winner, is attacking the issue of healthy water by educating on maintaining a good acid/alkaline balance in your body to help it function. Through community work, volunteering, corporate partnerships, and more; they are showing people how having a good pH in your body is key for optimal health.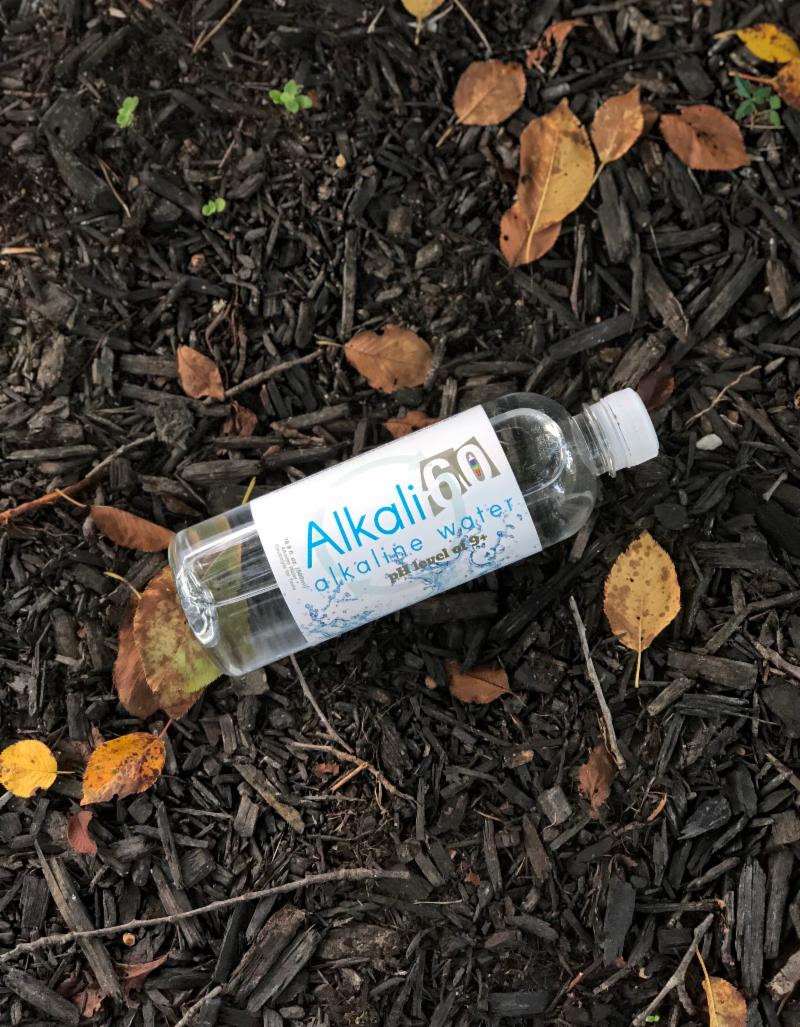 Many are aware that you should maintain a good acid/alkaline balance in your body to help it function. The pH level is a number that measures how acidic or alkaline a substance is on a scale of zero to fourteen. The higher the number, less acidic your product will be. Alkali60 has 9.5. With the mission of a healthier mind, Gross came to difficulties when finding the right factory to work with to produce such quality grade water. Assuring to produce water that was 9.5 on the pH scale to distribute, rose difficulties. The family sat with over 10 companies in the course of sixty days through; meetings, phone calls, emails and video chats.
Since starting Alkali60, February of 2018, the water company has gained partnerships with international brands such as; PNC, Tropical Smoothie Cafe, and more; the 9 pH scale water will be in health food stores such as Wegmans, Whole Foods and Trader Joes in no time! They've donated water to organizations such as "Santa Cause" and "Pillars of the Future" on numerous occasions. The organizations teamed together to pack healthy and nutritional lunches for the homeless. Alkali60 continues to stress their mission by educating members at the New Beginnings Youth Development Center in Laurel MD about hydration and and a balanced pH in the body.Akali60 has gained support from community leaders such as WPGC – 95.5, Media Personality Poet, and organizations such as Pillars to the Future. Alkali60 will be partnering with Gulf Gas Station and 7-Eleven soon.
To stay abreast with Shenice Gross, Alkali60 and their new endeavors, make sure to follow @Akali60 on Instagram and LIKE her Facebook page.
If you're a media outlet interested in interviewing Shenice, please send inquiry to Info@SereneMGMT.com or sdrakeford@guardianunitedgroup.com
About Alkali60
pH stands for potential hydrogen. You should maintain a good acid/alkaline balance in your body to help it function. Having too much acid in your body can be detrimental to your health. Side effects include tiredness, infections, acid reflux, and other digestive issues. On the other hand, maintaining a more alkaline based body helps with fighting off illnesses such as cancer, improves cellular function, better hair, skin, and nails, and increased energy.
About Serene MGMT
Serene Management is a management firm specializing in coordinating events, public relations, and branding. With a specialty in events and public relations, they bring brands to light with development and exposure through quality events, deliberate strategies, and calculated execution. Planned, developed and marketed with complete serenity. Noted in Huffington Post as one of the Top Millennial public relations company in 2017 their strong passion for events mixed with a passion for the elements of marketing, they've crafted the all-inclusive branding paradise. Serene Management is based in New York and Washington DC.
Media Contact
Name: Guardian United Group
Phone: 1-877-380-1199
Email: sdrakeford@guardianunitedgroup.com