Struggling to Empower Your Employees?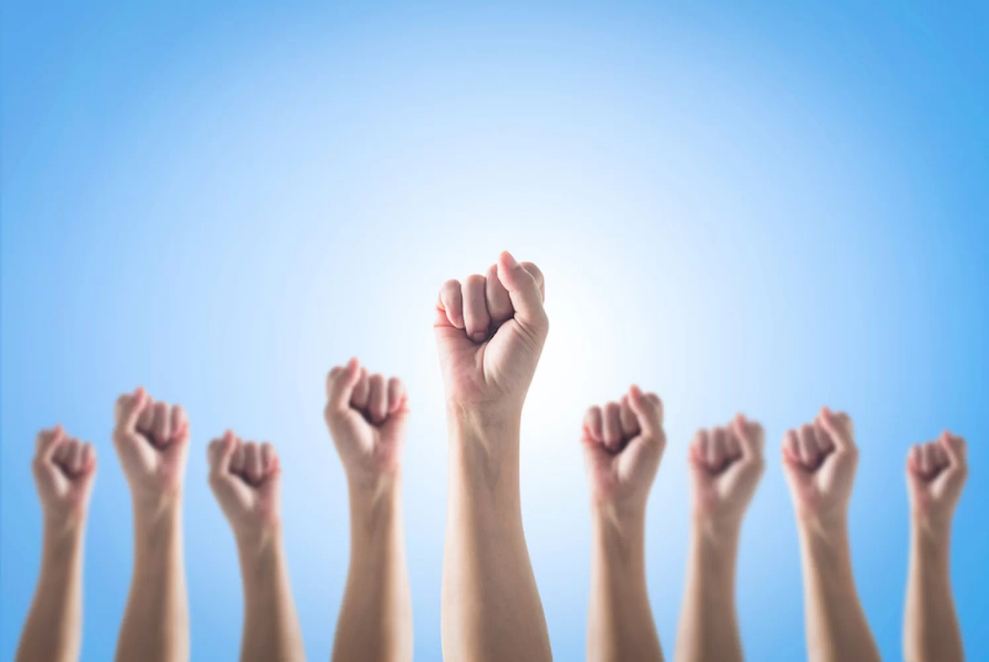 Award-winning Business Leader Alex Dastmalchi Shares the Tips That Taught Him the Most.
When Alex Dastmalchi launched his e-commerce business in Fall 2010, he wasn't some kind of newbie entrepreneur. Since 1988, he had built a strong resumé, which like that of many proven business leaders included a wide variety of experiences in business ownership and management. Today, Dastmalchi is the founder/CEO of Dastmalchi, LLC, an e-commerce company that specializes in creating and marketing a portfolio of lifestyle, health and beauty brand that put customers needs first.
But here's the thing—this company has grown from a seedling of an idea to an operation that sells direct to consumers and now has inventory in five multiple countries, drop-ships on behalf of big names like Target and Amazon, and does business for customers within 100+ countries monthly.
Surprisingly, however, this is no massive corporation with hundreds of employees. Working behind the scenes is a small group of incredibly empowered people—some permanent in-house employees, some regularly outsourced, and some on contract as needed. It's not uncommon for one of the 42 or so Dastmalchi, LLC team members to be working virtually from a few states or countries away.
"The best e-commerce leaders learn to maximize their resources in this way," Dastmalchi says. "However, if you don't know how to empower and manage people both in house and at a distance, you can really struggle with performance, innovation, production, service and goal achievement."
Dastmalchi, who has received leadership awards and repeated recognition for his professional accomplishments, says he didn't just come into business ownership knowing how to empower his people. He first became a student, hiring a long-established, highly esteemed leadership-coaching firm to provide proven wisdom in this area of expertise. This resource became invaluable, helping to show him the way and, importantly, hold him accountable to goal commitment and change. He also discovered something about empowerment from trial and error, as well as listening to other proven business owners he respected.
"One of the biggest lessons I learned was that you have to let go of ego, step aside, and let your people do their jobs," Dastmalchi says. "This can be very tough for business owners who have a lot at stake and typically don't like to surrender control in this way. For instance, when I first got going, I really had no idea how to manage financials. I thought I did and tried to do this for a number of years, thinking I had the skills and time to do it. But that was a mistake—I was making a mess of things. Finally, I hired a team who really had the skills and could do a way better job—much more quickly, too," he says. "That doesn't mean I don't keep my finger on the pulse of what's happening financially, but I don't do this team's job."
Dastmalchi had a similar experience when he and some of the other leaders in his company stopped trying to "meddle" in product development. They had an incredibly creative, knowledgeable product designer—he just needed to be allowed to do his work independently, supported with the right resources and the trust of the leadership.
"So this all was extremely beneficial in terms of the morale of our culture, our product development, and our ability to meet lofty goals we'd set," Dastmalchi says. "That said, you've got to have the right hires—not just from the standpoint of their skills but how they fit into your culture. Using tools like the DISC personality assessment and others have been very important in helping me make solid hires and support them in their professional growth."
Ultimately, Dastmalchi says that as a leader, you and all your people—whether they work for you full time or just occasionally—must feel engaged and empowered in what they do. This way, they'll be better able to use their unique gifts and expertise to meet goals and deliver the results you need to succeed.
As Dastmalchi puts it: "That's when business takes off…that's when the magic happens!"
---
Struggling to Empower Your Employees?
Summary
Dastmalchi, LLC is based in Newport Beach, Calif. and was started by serial entrepreneur and philanthropist Alex Dastmalchi. Raised in war-torn Iran, Dastmalchi moved as a teenager to America with a clear vision to become a United States citizen and successful business owner. Today, as both an American and award-winning business leader, Dastmalchi has achieved both dreams. He and his talented team have a proven track record for developing, success, marketing and distributing worldwide a diverse portfolio of health, beauty and lifestyle brands. For more information about the company, visit: http://dastmalchi.com.
Source
http://dastmalchi.com
---