COB filament technology creates the look of an incandescent bulb with the benefits of LED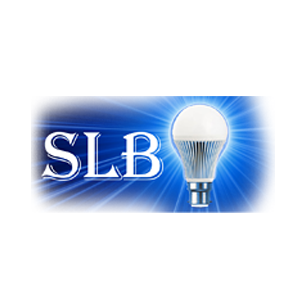 Chip-on-board filament technology has revolutionised LED lamps for interior lighting. The loss of incandescent bulbs was sorely felt by many who preferred their vintage appeal and atmospheric lighting. CFLs and LEDs simply couldn't emulate the look and feel of the Edison bulb so many had come to know and love. Enter COB filament technology…
"COB filament technology uses the latest chip-on-board engineering to create a bulb that looks and performs like a carbon filament lamp, but with the energy saving of LED," says Paul Towers, Director of Saving Light Bulbs. "COB filament lamps consuming 8W have the luminosity of an 80W incandescent bulb and a manufacturer's rate of life of 50 000 hours. They're just ideal."
The most common use of filament style bulbs is in retro lamps and they look particularly good in flame-tip chandelier lamps. The look appeals to many as a throw back to old world class, but the practical advantage is that the LEDs can be configured to omnidirectional light, the same as an incandescent lamp.
Until now, the basic design of LED lamps has remained fundamentally unchanged. The trick to achieving longevity and high luminosity has been to use a high power chip driver and effectively dissipate the heat generated with a large heat sink. Filament technology eliminates the need for a large heat sink, resulting in a more lightweight bulb and classically attractive appearance.
The secret is in how the LED filaments are arranged and coated. LED designs achieve better performance than their traditional LED lamp counterparts by driving many smaller, low power LED chips. Thermal management in COB filament bulbs is also achieved by using a special gas mixture inside the glass lamp to facilitate the heat transfer to the glass surface more efficiently.
"Chip-on-Board filament bulbs are the very latest technology in fully integrate LED ceiling lights with a five year manufacturer's guarantee," explains Towers. "These bulbs use the latest COB technology to produce a very high output of 700 lumens consuming just 10 watts. They are not only energy efficient but also fire rated, making them a perfect solution for entire properties."
Utilising the latest dimming technology, COB filament lamps produce smooth, flicker-free dimming with the majority of good dimming solutions. LED trailing edge dimmers are preferred. The beam angle is 40 degrees and a high CRI of over 85 shows objects in their true colours. Bezels are available in white, brushed chrome or polished chrome and in both bayonet and screw-in caps.
"The popularity of COB filament technology is really in its versatility and appeal. They're energy efficient, robust, eco-friendly, low maintenance and create a traditional vintage feel. Producing warm light and better output, they're ideal for homes, restaurants, hotels or bars and also outdoor illumination," says Towers.
Get ready to create aesthetic appeal and significant illumination with Saving Light Bulbs vintage style LED filament G125 bulbs.
About us:
Saving Light Bulbs is a family business with a background in ecommerce and chandelier lighting. Saving Light Bulbs understands the necessity of balancing design, aesthetics and cost effectiveness in purchasing lighting solutions. This means taking into account initial cost as well as running cost, including energy usage, maintenance and replacement. Light bulbs are a narrow but complex domain where the right advice and service is paramount, and this is where Saving Light Bulbs focuses their business. Saving Light Bulbs operates primarily online where they are able to reach a wide geographical area as well as keep overheads to a minimum to pass savings on to their customers. Saving Light Bulbs works directly with light bulb manufacturers to ensure all their products are fit for purpose and of good quality. The company is committed to helping customers in every way they can to minimise cost while maximising functionality and return on investment. For further information, please visit: www.saving-light-bulbs.co.uk.
---
COB filament technology creates the look of an incandescent bulb with the benefits of LED
Summary
Saving Light Bulbs offers a new range of attractive COB filament technology LED bulbs
Source
https://www.saving-light-bulbs.co.uk/
---