Cashwagon Introduces Payday Loans in Sri Lanka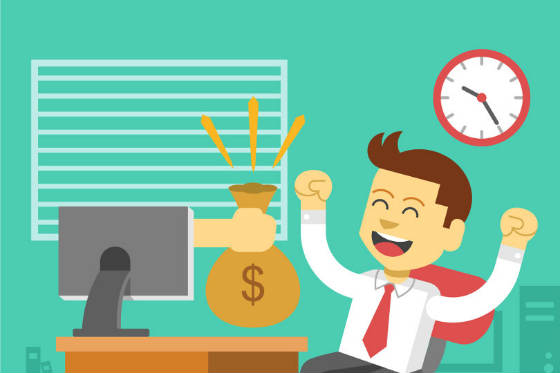 Colombo, Sri Lanka ( PR Submission Site ) 16 July 2018 – The payday loan is a common financial service around the world but in Sri Lanka, it was unheard of; until Cashwagon – an international fin-tech company – arrived. In 2017 Cashwagon Sri Lanka introduced easy online loans to Sri Lankans by facilitating a digital lending platform at Cashwagon
The introduction of payday loans in Sri Lanka by Cashwagon has enabled thousands of people who cannot obtain traditional loans due to various reasons such as low credit score and inability to provide attested documents, to obtain funds during emergencies such as hospitalization, utility bill payments, and business purposes. Completing the online loans application on Cashwagon Sri Lanka website is easy as it does not require any documentation. Customers can simply proceed with their national identity card number (NIC). Furthermore, on average the loan status can be known within 30 minutes. The company states it approves 86% of the applications they receive.
"Our goal is to enable the mass public who have been underserved by traditional banks and financial institutions to obtain money in a matter of minutes," says Samila Fernando, Country Manager of www.cashwagon.lk
For repeat customers (customers who have successfully settled at least one loan) Cashwagon offers even more benefits as they can obtain higher loan amounts without going through the standard approval process. The payday loans application gets easier for repeat customers as the number of fields to complete become less as the information of the particular customer is already available with Cashwagon. Furthermore, the repeat customers will be given the priority of any future products the company launches.
Cashwagon operates during all 7 days of the week, even during public holidays to cater to emergency funds requirements. Due to the company's partnerships with leading banks in the country, the fund disbursement is done in real-time. This enables customers to receive money instantly, no matter which bank they have accounts with or the time.
Anyone interested in obtaining Cashwagon's instant payday loans can visit Cashwagon Sri Lanka website – www.cashwagon.lk and complete the easy online loans application. The approval status will be sent to you via an SMS. If approved, the loan will be credited to your bank account in 2 hours on average. For further information, you can call their call center on 0117463100 which is open from 8.00 A.M. to 8.00 P.M. all seven days. Cashwagon Sri Lanka also has an interactive Facebook page with raving reviews; visit https://facebook.com/cashwagonlk for latest company updates on Facebook.
---
Cashwagon Introduces Payday Loans in Sri Lanka
Summary
Company Name: Cashwagon Sri Lanka Company URL: http://www.cashwagon.lk/en Contact Name: Samila Fernando Contact Email: info@cashwagon.lk Phone Number: +94117463100 Address: Colombo, Sri Lanka
---