American Financial Benefits Center Encourages Student Loan Borrowers to Seek Out High-Demand Jobs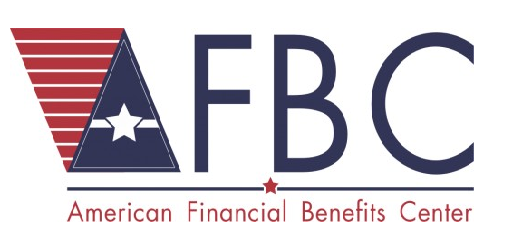 EMERYVILLE, Calif., March 9, 2018 /PRSubmissionSite/ — Student loan borrowers who are looking to improve their employment situation may do well to research in-demand jobs, whether it be for their specific geographic area or the country at large. American Financial Benefits Center (AFBC), a document preparation company that helps clients apply for federal programs that potentially lower their student loan payments, encourages student loan borrowers to seek out jobs for which there is high demand.
"For student loan borrowers who may be under- or unemployed, seeking out in-demand jobs may be helpful for changing their situation," said Sara Molina, Manager at AFBC. "This is for our clients and any student loan borrower who may want to make a change."
AFBC helps borrowers, who may have been struggling with their student loan payments, apply for and recertify enrollment in federal income-driven repayment plans. Borrowers who have low incomes because of under- or unemployment often find relief in these IDRs because their monthly payments are reduced. And while IDRs can be an important measure to help borrowers having issues with employment, borrowers may not want things to stay the same forever.
Finding a job is not always easy. But when there's a shortage of labor, the job seeker has the advantage. A broad look at in-demand jobs can be found in current statistics on occupations with job growth nationwide. Zeroing in on certain geographic locations may be more useful, though, as a region may be lacking workers in particular industries. For example, a lack of electricians may be holding up completion of San Francisco's new Transbay Terminal. Sometimes the need for a certain job is just widespread, though, like the teacher shortages affecting every state in the country.
"Being intentional with a job search and focusing on specifically in-demand occupations may boost success rates when it comes to getting hired," said Molina. "No matter where they are in their search, though, we hope student loan borrowers are feeling secure when it comes to their loan repayment, so they can focus on finding work and not worrying about student loans."
About American Financial Benefits Center
American Financial Benefits Center is a document preparation company that helps clients apply for federal student loan repayment plans that fit their personal financial and student loan situation. Through its strict customer service guidelines the company strives for the highest levels of honesty and integrity.
AFBC is a member of the Association for Student Loan Relief (AFSLR), and each representative on the phone has received the Certified Student Loan Professional certification through the International Association of Professional Debt Arbitrators (IAPDA).
Contact
American Financial Benefits Center
1900 Powell Street #600
Emeryville, CA 94608
1-800-488-1490
Related Links
SOURCE American Financial Benefits Center