Idencard LLC Officially Launches their Digital Business Card App for iPhone and Android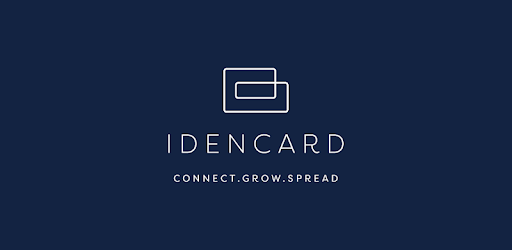 Idencard digital business cards set to revamp the way you do business
Riyadh, Saudi Arabia – (PR Submission Site): Idencard LLC today officially launched their smart digital business card app for Android and iPhone platforms. Within few hours of its launch, the app started reflecting promising prospects, with several users leaving positive reviews of it on the App Store and Google Play.
The app is well complemented by a rich UX-based website that provides all the required information on how Idencard digital business cards can help professionals and business owners digitally transform their business visiting card, create custom theme for the cards, add and verify employees, customize and update information on-the-fly, and distribute the cards over the internet through emails, chat messengers, etc.
The cards thus distributed can be accessed by the recipients even if they do not have the Idencard smart digital business card app for iPhone and Android installed on their smartphones.
To get an edge over their existing competitors, Idencard app sports the following features:
Exciting packages to choose from, depending upon the number of employees you need the cards for
One tap to create notes and set reminders
GPS tracking enabled QR code scanning to find out where your card was scanned
Add connections to grow your franchise opportunities
Easy grouping, customization and management of available connections
Privilege to create custom theme to keep pace with your brands business image
When interviewed, Idencard CEO Mr. Rahman asserted that "Digital business cards are the next big thing and they're here to stay. With digital business cards, Idencard aims to help business owners save time and cost associated with getting physical cards printed over and over again. Also, updating or modifying information such as social media links, contact numbers, etc. on digital business cards is extremely easy and instant unlike paper-based cards which have to be reprinted in case any modifications are required."
About Idencard LLC
Idencard LLC is a Riyadh-based software and mobile application development enterprise aimed to provide users with worthwhile business applications that can enhance productivity and simplify business processes. With Idencard digital business card app, the company also aims to inspire businesses save paper and thus, the environment.
---
Idencard LLC Officially Launches their Digital Business Card App for iPhone and Android
Summary
Riyadh-based IT leader Idencard LLC has officially launched its promising digital business card app for Android, Idencard. Idencard digital business cards will revamp the way business managers connect to their prospects. The app helps business managers get their employees onboard by creating custom digital business cards that can be shared with a tap with anyone across the internet even if the recipient does not have the Idencard digital business card app installed on their smartphone.
---