Comcast LIFT Labs Pitch Winner Fulphil To Kick-Off Their 2019 Changemaker Fellowship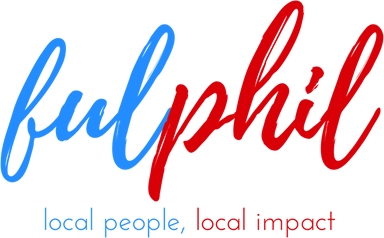 PHILADELPHIA, PA , 5 june, 2019 ( PR Submission Site ) –  Fulphil, a leading organization committed to social impact and student entrepreneurship is thrilled to announce their win of the recent Comcast NBCUniversal LIFT Labs startup competition, as well as the kick-off of their Changemaker Fellowship and student programming.
Comcast LIFT Labs is a nationally esteemed organization where talented startup founders are connected with world-class experts, thought-provoking speakers, and Comcast NBCUniversal leaders. The goal of the organization is to empower startups to better understand their business landscape, test their ideas and jumpstart their ability to be impactful storytellers.
In addition to Fulphil's recent win – the organization is in full-swing of application reviews in anticipation of their upcoming Changemaker Fellowship and high school Impact Accelerator – where high school students are given the chance to embrace social entrepreneurship, gain startup education and valuable mentorship throughout an intensive five-week immersion experience. Fulphil's Changemaker Fellowship is an educational resource to embrace local communities of young leaders around the globe. Programming goals include: 1) allowing young people to pursue social impact/social entrepreneurship and 2) emphasize the importance of education and applying to college.
Changemaker Fellows participate in intensive orientation training and ongoing professional development workshops through Fulphil's exclusive Impact Summits. Fellows will also receive an Innovation Management Certificate.
"Seeing the transformative impact we're making for student communities across the country is our biggest motivator – the exciting rate at which we're growing is a testament to the value of our mission." describes Fulphil founder and Hult Prize Ivy Director, Tiffany Yau (C'18, SPP'19). "Our goal is to empower students through fellowship and grassroots community engagement. We are excited to kick off this year's Changemarker Fellowship program." As a well-connected entrepreneur in the Philadelphia startup ecosystem, Tiffany was recently showcased on a panel at Philly Tech Week.
If you're interested in making a difference for your school, community or seek to empower others in the social impact space – apply fo Fulphil's Changemaker Fellowship Application (here) as well as sign up Fulphil's Impact Accelerator (here).
BOILERPLATE
About Fulphil
Fulphil empowers high school students to pursue impactful careers by exposing them to social entrepreneurship, helping to navigate and enable them through both their academic and future impact-driven careers with a learning-by-doing approach. We expose students to founding teams of social