EC-Council Launches World's First Online ECSA v10 Batch! | PR Submission Site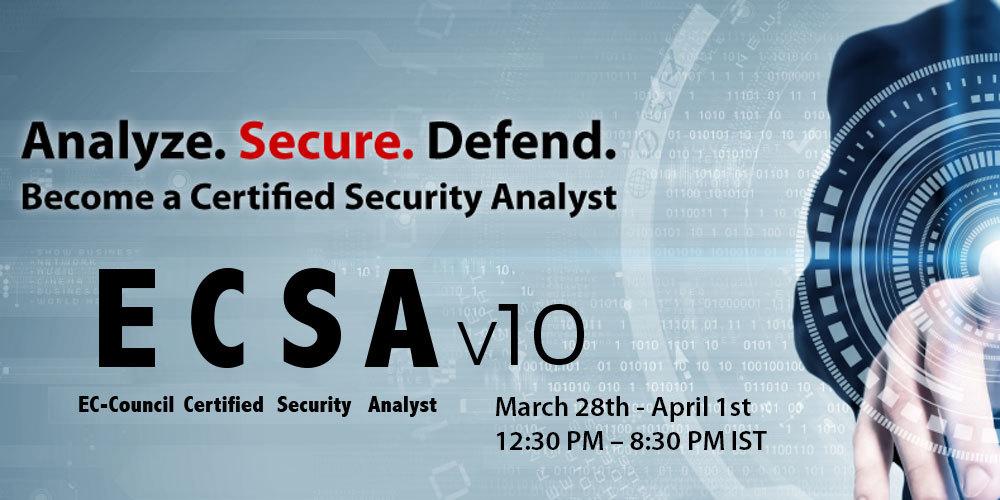 February 23, 2018/PRSubmissionSite/–Welcome to the world of ethical hacking! If you're reading this and are a Certified Ethical Hacker, this post may be the best career advice you'd have ever read. If not, this article will be a mere leisure read. As an ethical hacker, you have sufficient knowledge and an arsenal of hacking tools and you are also proficient in writing custom hacking code.
But is that enough? Can you become an industry accepted security professional? Will organizations hire you to help them protect their systems? Do you have any knowledge in applying a suitable methodology to conduct a penetration test for an enterprise client?
As EC-Council announced their new product offerings to an audience of roughly 12,000 cybersecurity professionals and aspirants worldwide, on the 14th of March, it became clear that cybersecurity education had reached a new benchmark. EC-Council unveiled Certified Ethical Hacker V10, Certified Ethical Hacker (Practical), EC-Council Security Analyst V10, EC-Council Security Analyst (Practical) and Advanced Penetration Testing Program a new benchmark of quality education was set in the industry.
Exactly 14 days later, on the 28th of March, EC-Council is launching its first online batch of EC-Council Security Analyst V10 (ECSA V10), exclusively for corporate professionals around the world. The batch will happen in the iWeek format of EC-Council training, which means that the participating candidates can participate in a live, online manner. An EC-Council certified trainer will host the training in a webinar format, ensuring that the candidates don't have to leave the comfort of their homes and gain from the expertise of studying with a live trainer who'll guide them through the contents of the training program. The iWeek format ensures that the candidates get the best of both worlds viz online training and a live classroom session.
The enhanced ECSA v10 program,
·         Includes a new comprehensive step-by-step penetration testing methodology that improves upon the best from ISO 27001, OSSTMM, and NIST Standards
·         This program is 100% compliant to the new NICE 2.0 framework and CREST framework, bringing tangible benefits to employers including:
1) helping them assess their cybersecurity workforce,
2) identify critical gaps in cybersecurity staffing,
3) help their cyber workforce explore tasks and work roles, and
4) assist with understanding the KSAs that are recognized by employers for in-demand cybersecurity roles
·         The program includes a new comprehensive social engineering penetration testing methodology and has increased its focus on methodology for perimeter devices (IDS/Firewall), database, wireless, and cloud penetration testing, using both manual and automated penetration testing approaches, along with many other major improvements.
Since the new and improved ECSA V10 program deals with addressing the issues faced by corporates, the inaugural training batch saw prompt corporate participation from huge global brands like Microfocus, Wipro, Cirrus, Fujitsu and Accenture. International candidates for this batch, hail from UK, India, Costa Rica and Lebanon. With representation from almost every major continent in the world, the inaugural batch has become a truly international batch. EC-Council certified trainer Shruti Gupta, who's adept at training CEH, ECSA, CND, CSCU, CHFI and Comptia Security+ will be training this batch.
To maintain an ideal candidate to trainer ratio, the intake for the batch has been restricted to 20 candidates only.
Interested candidates can register for future batches of ECSA v10 Live Online training here – https://goo.gl/LiQasc
---
Summary
EC-Council is launching the world's first online ECSA V10 batch on the 28th of March!
---