Dr. Abhyudaya Verma Recognized As a Top 3 Endocrinologist In Indore, Madhya Pradesh By Three Best Rated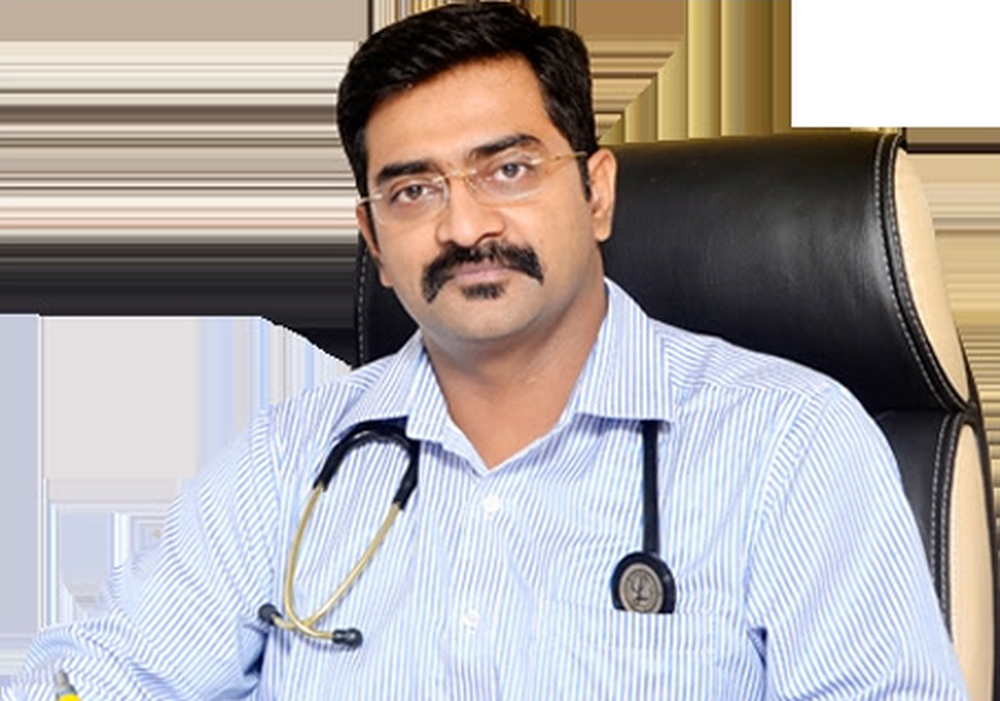 30 May 2019 ( PR Submission Site ) Dr. Abhyudaya Verma of Super Speciality Endocrinology and Women Care Centre was recently recognized as one of the top 3 Endocrinologist in Indore, Madhya Pradesh by Three Best Rated® for 2019. In order to receive this prestigious award, he faced a rigorous 50-point inspection which includes reputation, history, complaints, ratings, satisfaction, trust, cost, general excellence, and more.
Endocrinology deals with hormones and metabolism present in every organ of the body. These hormones maintain body metabolism and act as a chemical messenger to control various activities of the whole body. Due to the fast changing lifestyle and stress among people all over the world endocrine disorders have become a challenge for a healthy life. Feeling the need in the present situation, Dr. Abhyudaya Verma was attracted to Endocrinology as his career. He specializes in diagnosing and treating obesity, children & male/female hormonal disorders, diabetes, short height, and thyroid disorders.
"Lifestyle disease has become a major threat to health now," Dr. Abhyudaya explains, "Everyone who has problems or otherwise healthy also should maintain their hormone balance to lead a healthy lifestyle." In order to avoid hormone imbalance, he suggests eating a fibrous diet that is rich in green vegetables and fruits, whole grains, small frequent meals, and consuming less oil and fats. He also suggests avoiding stress by doing 30-45 minutes of meditation and exercise daily.
Recently in India, modern lifestyle and various unknown factors have created metabolic imbalances that have resulted in diabetes, thyroid and hormonal disorders. "Diabetic patients should get regularly screened for thyroid disorders, as it may disturb the blood sugar levels and increase the risk of complications like hypoglycemia and more," Dr. Abhyudaya suggests. Hormonal disorders in children can affect their mental and physical development. In adolescents and adults, it may create anxiety, depression, and social isolation. It's important to correct hormone imbalances slowly in order to maintain the normal physiology of the body.
Obesity is another big menace all over the world. This is the reason behind so many non-communicable chronic conditions like diabetes, thyroid, hormone imbalances, cancers, and infertility, etc. "General awareness regarding healthy weight should be created among the population starting from early childhood, adolescent and at all stages of life," Dr. Abhyudaya says. Every health care provider should promote a healthy lifestyle at all levels.
Dr. Abhyudaya's specialist team at SEWA center gives individual attention to each patient regarding diet, physical activity, disease awareness, etc. At his center, he has successfully treated many complicated cases such as short stature in children, controlling diabetes & its complications, obesity, female and male hormone problems, and more. "We believe in making patients understand the disorder so they can live healthily and have a good quality of life," he says.
Three Best Rated® selects local businesses, professionals, restaurants, health care providers, and more by using their 50 point inspection to check everything from reputation to complaints. They update their website on a regular basis for quality and the latest business information. Three Best Rated® always provides free service to customers and they do not accept money from businesses ever!
About Dr. Abhyudaya Verma
Dr. Abhyudaya Verma, MD, DNB, FACE, an Endocrinologist and Diabetologist, has been practicing since 2005. He completed his Endocrinology training from Medwin hospital of Hyderabad in India and also at AIIIMS in New Delhi. Currently, he is working as an Associate professor of medicine and also a UG/PG teacher, guide, and examiner. He was Clinical Secretary/ Secretary of various associations of repute, API, IMA, Diabetes Society of India, etc in Indore. Dr. Abhyudaya is regularly invited for lectures at a various national and state-level conference and CMEs on the latest treatment and management of endocrine disorders. He is involved in various research activities and had published many articles in indexed medical international and national journals and also a reviewer of national and international journals.
---
Dr. Abhyudaya Verma Recognized As a Top 3 Endocrinologist In Indore, Madhya Pradesh By Three Best Rated
Summary
Three Best Rated sits down with award winning Endocrinologist to more about his profession.
---