Daniel Ricciardo Becomes EightCap Official Ambassador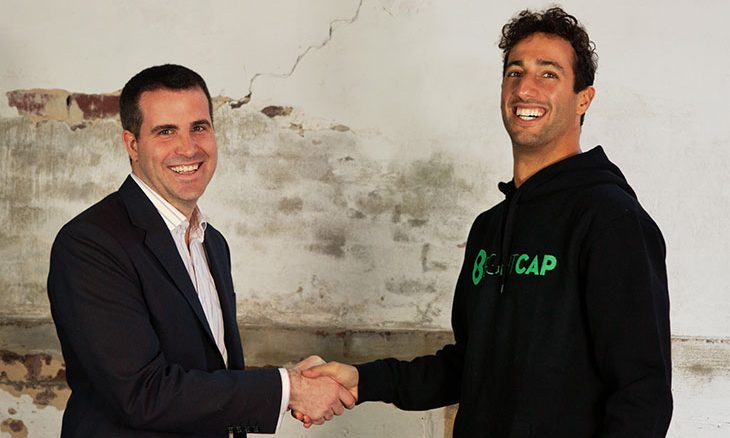 December 1, 2018 ( PR Submission Site ): Australian F1® driver Daniel Ricciardo has joined forces with Forex & CFD Broker EightCap. Daniel has joined one of Australia's fastest growing online trading companies as the official brand ambassador.
"Getting to know the team at EightCap and their business made the decision a really comfortable one for me. EightCap is ambitious and just as passionate about the financial markets as I am about my career."
"Striving to be the best in any pursuit takes serious commitment, and I respect what the EightCap team is aiming to achieve. I'm looking forward to working closely with them.''
Daniel Ricciardo – Aston Martin Red Bull Racing F1® Driver
Born in Perth, Western Australia, Daniel Ricciardo has enjoyed a highly successful career within the sport of Formula 1® since his debut in the premier motorsport class in 2011.
He has had great success at both Toro Rosso and Aston Martin Red Bull Racing with close to 150 races into his career to date. Daniel has reached the podium on 29 occasions with seven Grand Prix wins. Daniel will join Renault Sport Formula 1® team for the 2019 and 2020 Formula 1® seasons.
"We identified Daniel as highly ambitious individual that we wanted to be aligned with. He's an elite driver with a contagious personality."
"We aspire to achieve big goals just like Daniel and we're thrilled to be working with him as part of this partnership."
Joel Murphy – EightCap CEO
The EightCap team caught up with Daniel in Perth recently. Take a look behind the scenes…
"https://www.youtube.com/embed/cmCUMdFG_I4"
To learn more about Daniel Ricciardo and EightCap, visit http://www.eightcap.com/au/daniel-ricciardo/
---
Summary
Daniel Ricciardo, a highly ambitious individual, elite driver with a contagious personality becomes the official ambassador for EightCap.
Source
http://www.eightcap.com/au/daniel-ricciardo/
---