April is Safe Digging Month in Michigan: Consumers Energy and MISS DIG 811 Offer Tips to Protect Underground Utilities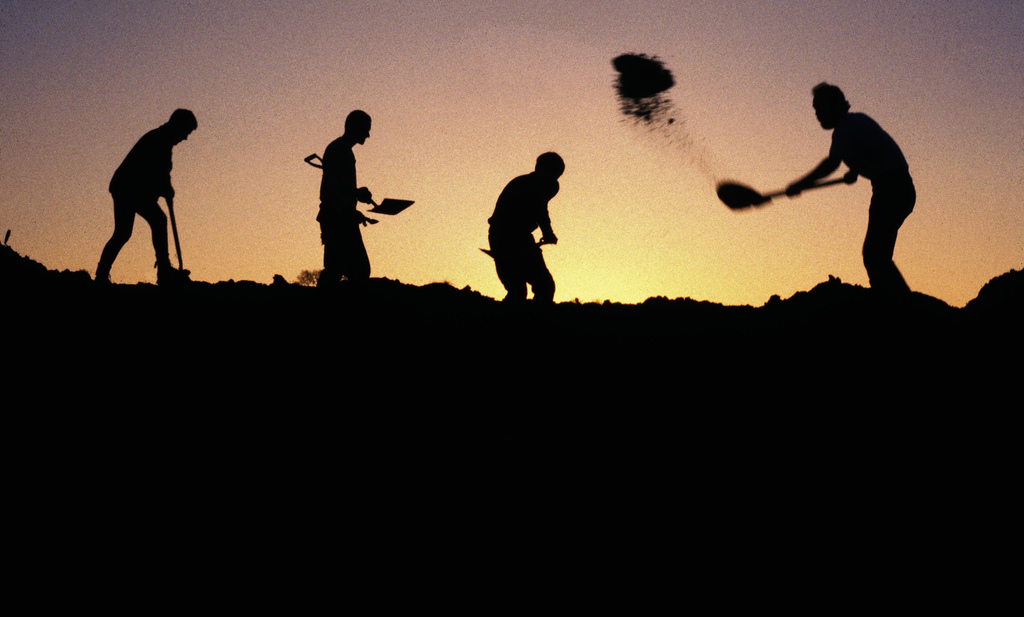 JACKSON, Mich., April 13, 2018  /PRSubmissionSite/– Now that a cold and snowy Michigan winter is over and spring has arrived, eager do-it-yourself residents and contractors who plan digging projects are reminded that contacting MISS DIG 811 is the best way to dig safely and protect underground utilities.
"The first item on any project list, before putting a shovel, auger, rototiller or any earth moving equipment into the ground, is to contact MISS DIG 811 to request marking of underground utilities," said Charles Crews, vice president of gas operations for Consumers Energy. "At Consumers Energy safety is always our top priority. Protecting our customers, employees and the general public is paramount, and following simple and free tips before digging can help prevent injuries, damages to underground utilities and service interruptions," Crews said.
Gov. Rick Snyder once again declared April as Safe Digging Month in Michigan, joining MISS DIG 811, Consumers Energy, other utilities and the Michigan Public Service Commission and Michigan Legislature in urging Michigan residents, farmers and excavators to follow the law by contacting MISS DIG 811 before using any power digging equipment. It's free and easy to do by calling 8-1-1 or visiting www.missdig811.org.
Practicing safe digging practices can not only prevent damage and service interruptions for underground utilities like natural gas, electric, cable, fiber optic and water, but also helps keep those doing the work safe. No matter how small the digging job, from planting shrubs to installing mailboxes and decks, to large road and building projects, a contact to MISS DIG 811 is required for a safe digging project.
Crews offered four key safe digging tips:
Contact MISS DIG 811 at least three business days before digging to have underground utilities marked.
Wait to start digging until you are sure all lines are marked or cleared by the utility. Confirm this by calling MISS DIG at 8-1-1 or visiting www.missdig.org/positive-response.html.
Respect the marks and dig with care. If the project is within four feet of the marks dig carefully with hand tools or modify your plans to be further from the marks. If using power equipment within four feet of the marks, always use a wooden handled tool to carefully expose the lines and confirm their exact location before starting to excavate.
If using a contractor, be sure 8-1-1 has been contacted prior to allowing digging to proceed.
In 2017, a total of 83 percent of damages to underground Consumers Energy facilities were because a MISS DIG 811 locate request was not made prior to digging. "This is an improvement over 2016 damages when 88 percent were due to no MISS DIG 811 call, but continued vigilance is needed," Crews said. A total of 296 homeowner-caused damages occurred in 2017, 262 of which were natural gas and 34 electric.
"We know that contacting MISS DIG 811 via phone or website directly correlates to the number of damages. When contact is made, damages go down and safety for those digging increases. That's why we continue to share this important message 'Call MISS DIG 811 Before You Dig'," said Crews.
MISS DIG 811 also reported a 32 percent increase in the use of 8-1-1 to request staking during 2017, while online requests increased to 57 percent, a nearly 100 percent increase since 2012.
Consumers Energy, Michigan's largest energy provider, is the principal subsidiary of CMS Energy (NYSE: CMS), providing natural gas and/or electricity to 6.7 million of the state's 10 million residents in all 68 Lower Peninsula counties.
For more information about Consumers Energy, go to www.ConsumersEnergy.com.