2018 Free Online Coins Valuation Platform Hits the Market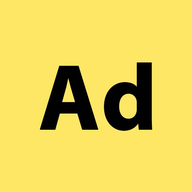 April 6, 2018 /PRSubmissionSite/–Investors are looking at the GoldAdvert online coin valuation platform to become the first place to not only sell but also buy gold and silver coins. The platform makes it possible for people from all over the world to find the real value of coins on their own.
Additionally, GoldAdvert will soon spread the great news across the world as it comes with a lot of advantages. The main one is the possibility to make it easy for anyone to sell any old coins within a short period while avoiding the long process of going to an auction. In relation to the goal of the company, GoldAdvert states, "Our mission connects buyers and sellers directly without an intermediary".
More serious investors and e-commerce companies mentioned that it is the first online platform that offers a free coin valuation. On their website, GoldAdvert also states, "Easiest and fastest way to find out the real market value of the coin."
According to Statista, the demand for silver coins in India increased from 2010 to 2016, which shows that coins are still in high demand. Indian investors understand that coins will always be in possession and can always potentially be sold, especially, for coin collectors looking for unique and old coins. Therefore, GoldAdvert has created a simplified way of doing so.
Rare old coins, whether gold or silver, can collect a huge sum of money when sold in the right place. But this can be a tumultuous process at times because of the need to find someone to appraise it, and then the clients still look for a dealer who can help to sell it at a good price. The GoldAdvert service takes away this problem:
It simply helps with the valuation and selling of coin all with just one click.
Similarly, it provides coin collectors with a wide variety of coins.
The platform is now on the market and can be used by both private and public vendors or buyers.
The price of a coin is not less than in London, which is a fair deal.
Even though coins can be sold or bought from all over the world, people can still opt for geo-filtering which makes it easier to find vendors or buyers within a specific area.
Moreover, finding a dealer can take a long time, and people may get unfair deals but not with GoldAdvert.
With the above features and services, vendors and buyers can look for coins in the area close to them to facilitate making transactions. It's a platform where customers can efficiently and securely evaluate and trade on real items.
How Does GoldAdvert Work?
For a person to be able to sell or buy coins on GoldAdvert, they need to create an account first. Both sellers and buyers should have accounts with credibility ratings.
The credibility ratings assist dealers in making the right decision about pricing and help to know whether to trust a buyer. Once a vendor finds a suitable buyer, the user has to contact the buyer for further details.
Additionally, GoldAdvert provides the private 'Contact Back' form, which permits buyers and sellers to have private and secure negotiations. It is mandatory for all deals made on this platform to be closed offline.
Using GoldAdvert comes with the following benefits:
Best prices of coins,
Variety of coins from all over the world,
Timely and expert free coin appraisal,
Selling items within a few days,
Providing geo-filtering.
About GoldAdvert.com
GoldAdvert is the first online platform that allows people to sell or buy gold and silver coins. It offers a free valuation of all kinds of coins by experts, with the price being no less than in London. The aim of this platform is to link vendors and buyers directly without the need of a middleman and to provide an easier and faster way of appraising coins.
CONTACT INFO
To learn more about this platform visit GoldAdvert.com.
---
2018 Free Online Coins Valuation Platform Hits the Market
Summary
A successful company is starting to build new capabilities focused in areas: online coin valuation, commercial excellence and valuable collection of coins
---